The Beach Neighborhoods of 30A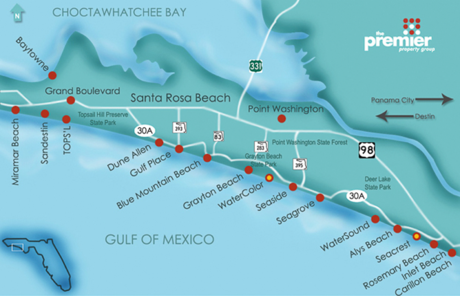 There's a reason many people refer to South Walton as a "getaway" instead of just as a "vacation". The sugar-white sand beaches, turquoise water, and quaint beach neighborhoods offer a calming escape from day-to-day life off of 30A.
There are 16 distinct beach neighborhoods in South Walton, each offering something a little different – from world-class shopping, to delicious dining, live music, and local art, and of course all feature stunning natural landscapes that will leave you wanting more.
Just click this link to begin the search for your perfect beach!